Solutions for a Smart Factory
more on this

Our SaaS solutions fit in where paper and pen support business processes because out-dated IT systems do not provide the coverage or functionality to support today's business process requirements.

It is used connecting isolated silos of information to improve process efficiency and information quality which will lead to a direct impact on customer satisfaction.

Supported are discrete and batch manufacturing processes. factoryworkx is powered by Amazon Web Services (AWS).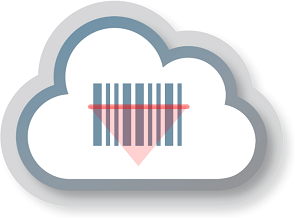 Quality Data Capture
Quality Loss by Failure Code
factoryworkx Quality Data Capture is a time and resource-saving solution for capturing quality data that is transmitted and displayed in real time. This allows you to react quickly to quality requirements or KPI deviation in order to determine and establish immediate counter measures.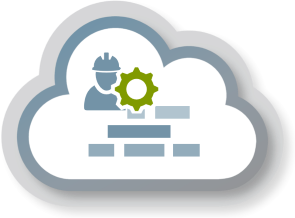 Production Performance and Downtime
Availability Loss by Reason Code
factoryworkx Industry 4.0 production performance status capture is a solution using tablets with factoryworkx app, scanners or sensors to create transparency of your machines and equipment. In this way your OEE and TPM initiative is supported with little investment by identifying the root causes of equipment-based productivity loss to achieve an optimum of machine performance.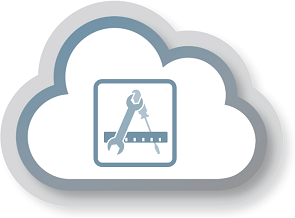 Work Orders and Production Planning
Actual vs. target reporting
By tracking the progress of the work orders versus the production plan, fwx delivers the decision base for possible adjustments of the production planning. Furthermore by evaluating the specific actual and historical performance data of production, factoryworkx provides the calculation base for most likely and therefore most accurate assumptions for production planning.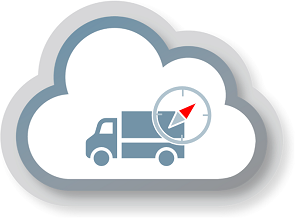 Supply Chain Visibility
Visibility up- and down the supply chain
Tracking inventory and WIP of components or finished products:
connects demand and supply
real-time visibility of customer demand and changes to demand with full EDI integration option
improved business metric monitoring enables optimized production scheduling, logistics and transportation efficiency
With factoryworkx supply chain visibility, businesses can respond promptly to exceptions like production bottlenecks, supply shortage of components or changed demand.
Every additional data collection point along the value chain adds to the transparency of the supply chain. factoryworkx is the smart solution to provide a real-time picture of the health of the supply chain (demand, supply, inventory, capacities, quality and production loss).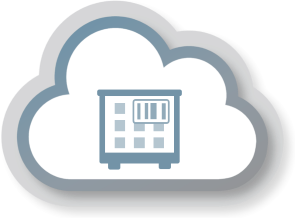 Warehouse and Container Management
Keep track of containers and bins
factoryworkx warehouse and container management solution let you keep track of your inventory, containers, bins or any other equipment.
Tracking is enabled by barcode labels, RFID tags or even Beacons. The record of each tracked item is stored in factoryworkx, thus a complete overview of location and usage patterns can be displayed and analyzed (like FiFo, maintenance cycles, utilization, etc.).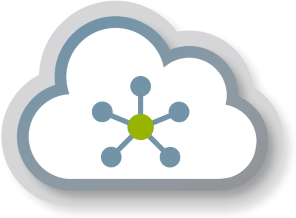 EDI
Business process integration via EDI
factoryworkx EDI is a fully managed cloud-based data bridge combining highest level of integration capabilities and best practice business processes to deliver mission critical messages via OFTP2, AS2 or SFTP.
Main protocols like X.12, VDA and EDIFACT are supported to interchange forecasts, calloffs, advanced shipping notices, inventory advices and remittance advices or any other legacy messages. Full ERP integration is available by API.
factoryworkx EDI is deployed in sequencing operations running in a serverless environment to extract and forward OEM demand to Tier 2 suppliers.
BOMs and Recipes
Manage parts, components and ingredients
factoryworkx supports discrete and process manufacturing processes. Discrete manufacturers, while bringing together various parts and pieces to make their products, rely on a bill of materials (BOM). A BOM lists the raw materials, sub-assemblies, intermediate assemblies, sub-components, parts, and quantities of each needed to produce the end product.
Process manufacturers, while mixing ingredients to make their end product, rely on a recipe or a formula. The recipe or formula specifies the ingredients and the amounts (in gallons, pounds, liters, etc.) required to make the end product.
Alerts and Reports
Automated alerts and reports
factoryworkx provides the transparency you are looking for without the effort to manually create and distribute the key message out of complex data. Reports can be automatically generated and distributed to defined receiver lists. Alerts are triggered when defined thresholds are exceeded.
Concerns and Corrective Action Reports
Track complaints, concerns and actions
Concerns and Corrective Action Reports (CCAR) is a systematic approach to investigate root causes of failures, define containment to protect supply chain and corrective actions to prevent recurrence. It is crucially important in any business in order to get the jobs done in time.
Monitoring the progress, controlling due dates, balance workloads, manage escalations and customer satisfaction, all that requires a suitable, easy to use supporting tool what factoryworkx can provide.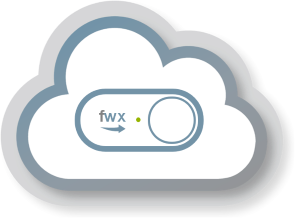 IoT Button
Information and events with just a click
factoryworkx IoT button is a simple and inexpensive solution to track events and initiate actions by a click. The button's logic can be configured in factoryworkx to count or track items, call or alert someone, start or stop something, order services, or even provide feedback.
The button can be deployed and used anywhere when simple click logic can be applied. It substitutes in a very economical way mobile devices like tablets or scanners.
Kanban calls (material needed in production)
Maintenance requests (e.g. equipment failure)
Confirmation of periodic task execution (e.g. filter change)
Event counts (good/bad parts)
Line status tracking (e.g. machine down)
Remote device control (e.g. open gate)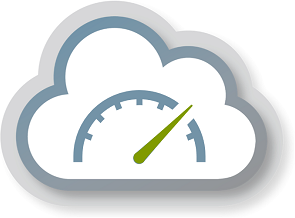 Dashboards and Analytics
Real-time monitors and displays
With our dashboards, you'll discover actionable insights of manufacturing processes and supply chain constraints where the information is required.
The use of a simple monitoring visualization infrastructure is enabling a more efficient way to control processes. Transparency in manufacturing processes and supply chain health are important elements of a lean production process.
The full potential of real-time data lies in the intelligent analysis and presentation in form of easy to read graphical charts and KPI trends.
factoryworkx provides a large number of meaningful standard dashboards and can be enhanced to display any means from various data sources.
Time and Attendance
Virtual time clock
factoryworkx offers besides recording usual work activities such as quality inspections of already manufactured goods, the recordings of working hours on machines or plant specific activities as well as their interruptions such as downtimes, waiting for material or breaks.
The recorded time can be attributed to the order and even to the individual employee or equipment. An interface to payroll accounting and billing can be provided as well, which reduces the effort in the subsequent business processes.
Document Library
Manage, approve and share documents digitally
Document library is a single point to access relevant documents like specifications or drawings for all process participants. Workflows allow multi-level approval. Approved documents include a digital certficate to assure authenticity when exchanged electronically. A topic of utmost importance when thinking of todays quality management requirements.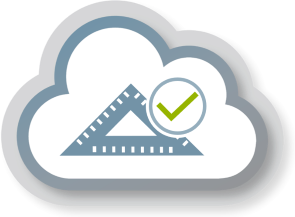 Statistical Process Control
Get a grip on variances
Analyse and improve product quality and process capability and support your Six Sigma, Total Quality Management (TQM) or other continuous improvement initiatives by statistical process control.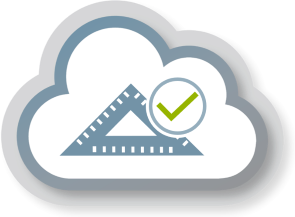 Indoor positioning
Finding instead of searching
Location tracking and proximity content with BLE devices.